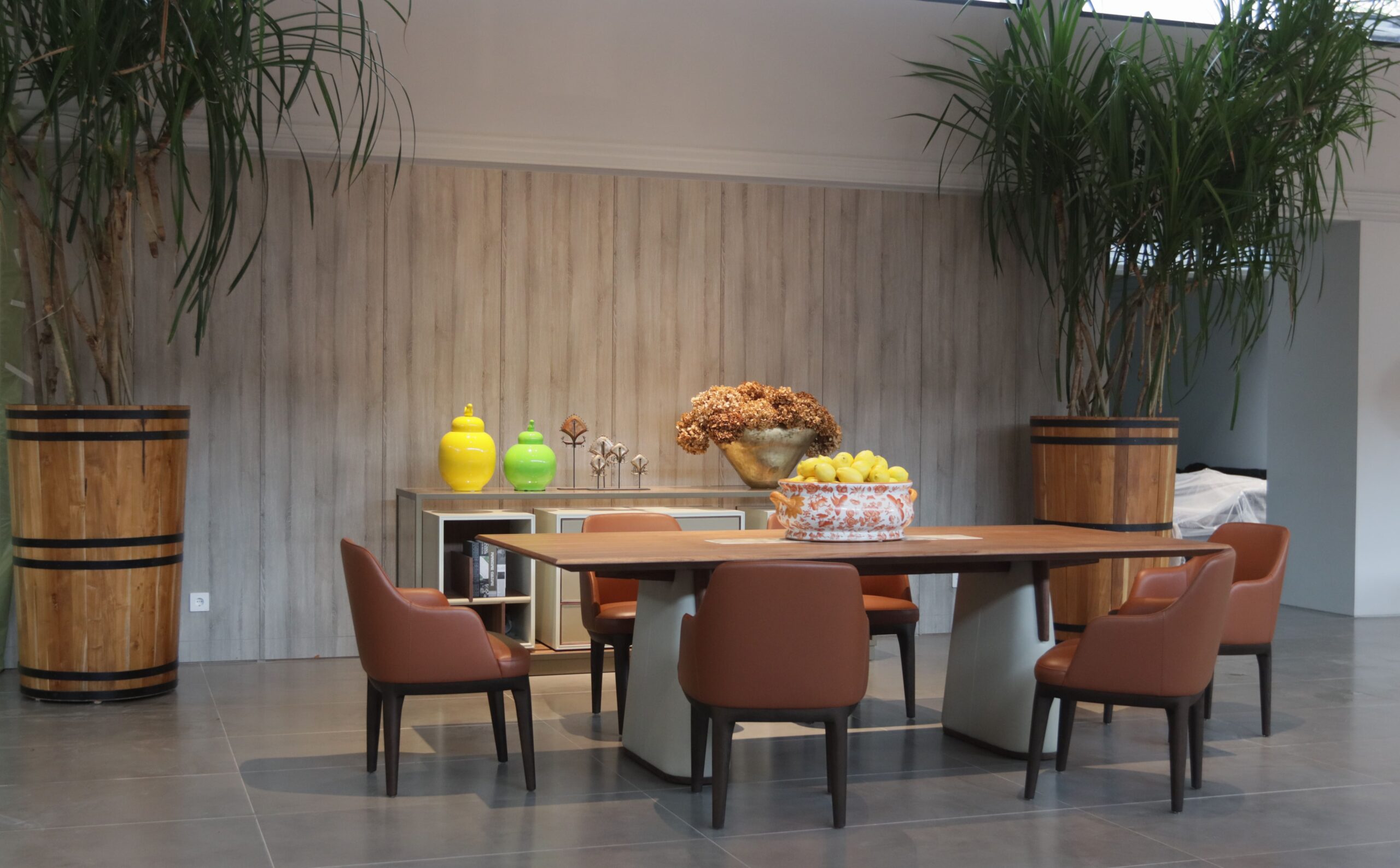 Eating at Home is Never This Cozy 
For many, the dining room has always been the centerpiece of the home along with the kitchen. Where families and friends hold get-togethers, celebrations, or just a simple dinner with warm homemade meals. PRIVE is here to provide you with ideas to make your dining room the ultimate place for your home events with your loved ones.
It is no longer a strange thing to incorporate nature into your home. Plants have been a good friend to home decor as well as to add more life to the aesthetics of the rooms. They even bring a cozier feeling to the whole atmosphere. So why not do that in your dining room? Choose simpler, clean lines for your furniture with neutral colors for the dining table, and you can play with brighter colors just to add a little bit of accent within the space. With the green of the plants, it is the perfect time to add wood tones for the overall feel of the room. Try our Eleonora and Capo for a more unique approach of bringing a round dining table, or our brand new Fina barstool to add a bright and daring orange color. Browse our collection of dining tables and chairs to build your own perfect dining room.
Take a look at the complete collection and our other pieces at MODENA Experience Center Kemang at Jl. Kemang Selatan no. 150, South Jakarta.