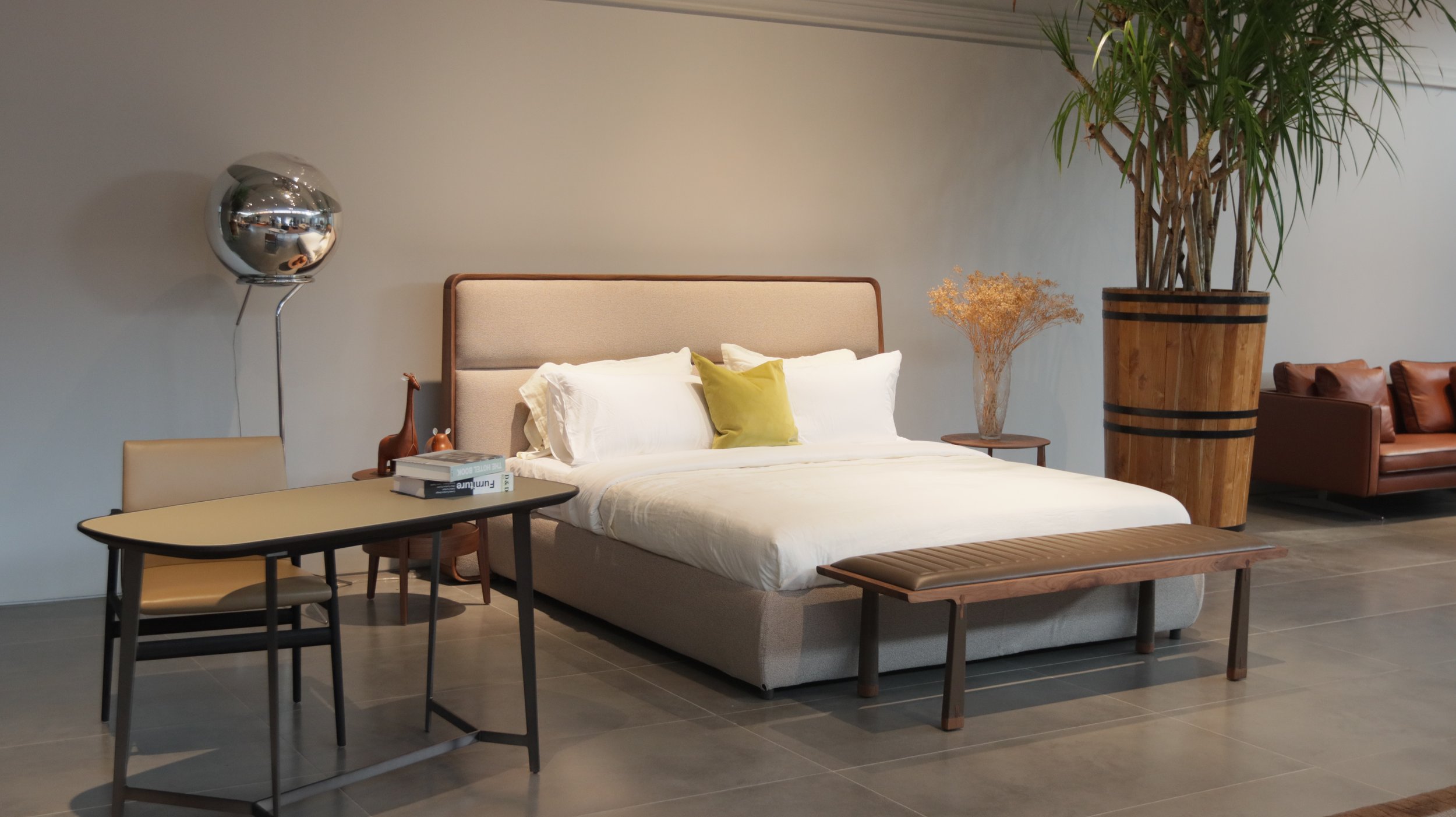 Tricks to Cozy Up Your Minimalist bedroom
A bedroom is surely one of the most important rooms in your home. It is a place where you can unwind and relax, away from the hustle and bustle of your everyday activities. That is why you must ensure your bedroom could be the one place that you could recharge and get ready for the next day.
However, if you have a minimalist bedroom and think it may feel a bit too clean and boring at times, there are definitely tricks you could try to cozy it up! We have prepared four things that you could do and make your bedroom to be ultimate zen place in your home.
Choose a neutral color for your walls
A minimalist room is characterized by the simplicity of the decoration, often you'll see it from the furniture and a combination of just a few basic colors for the walls. You can try choosing neutral colors such as light grey, white, or cream. With these, you'll still have that clean look while still giving you the chance to be playful for the decoration.
Use a neutral color for your bed cover and pillows
Another part that would make your bedroom is the bed cover and pillows. If you use covers that have multiple striking colors or patterns on them, you will see that it would make the room feel a bit crowded. To avoid this, try using neutral colors such as beige or soft colors for a clean look.
Add cabinets to keep all your belongings
To keep your room organized and tidy, make sure you add some cabinets so that you can keep your miscellaneous items inside. If you have random things lying around, it'll make the room look messy and you'll have a hard time relaxing. Try adding a bedside table that has cabinets attached, so you can store your things inside, making your room clean and tidy.
Choose a contrasting color for your headboard or bed cover to liven up the room
Don't forget to choose the right bed size for your room! Also, if you are bored with the neutral tones, why not spice it up a little with a contrasting color for your headboard or bed cover. This way, your room will look more alive and playful with a dash of color while still looking clean and keeping that minimalist style.
Our recommendation
To complete your room, we recommend our Sergio bed with its bold design and an elegant maroon colored headboard and comfy mattress.